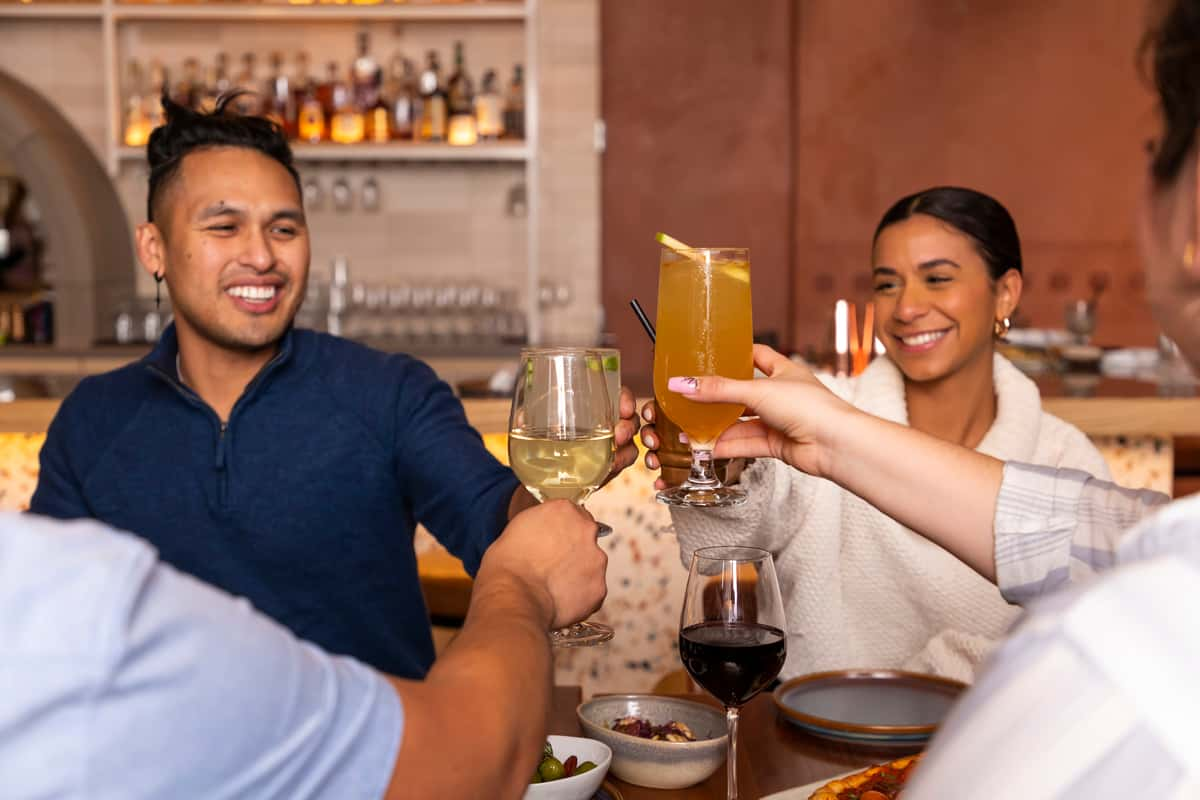 Sober October at Meso: Experience Refreshment Sans Alcohol
Sober October at Meso: Experience Refreshment Sans Alcohol
As the golden hues of October spread across the horizon, many choose this time for self-reflection and health with Sober October. But taking a break from alcohol shouldn't mean taking a break from indulging in flavorful beverages. At Meso, we embrace this spirit of rejuvenation with our unique non-alcoholic offerings.
Discover Our Non-Alcoholic Menu
Ritual Zero Proof Mocktails: Just because it's non-alcoholic doesn't mean it lacks in flavor or finesse. Our Ritual Zero Proof mocktails, made with Ritual Zero Proof alcohol alternatives, are designed to give you the full experience of a cocktail, with intricate flavors that dance on your palate, sans the alcohol.
CBD Drinks: Contemporary and soothing, our CBD drinks offer a calmness that complements our Mediterranean menu. They're the modern drinker's choice, ensuring relaxation with every sip.
Refreshers: Our non-alcoholic Refreshers are synonymous with freshness. Crafted from the finest ingredients, they guarantee a burst of zest, perfect for the sober month of October.
Embrace the Spirit of Sober October
Sober October isn't just about avoiding alcohol. It's a time to dive deeper into the myriad of flavors that beverages can offer. At Meso, our non-alcoholic menu promises that every sip is an experience in itself.
Whether you're participating in Sober October or simply on the lookout for a refreshing non-alcoholic beverage, Meso ensures your choices are plentiful and delightful.
So, here's to a month of clarity, health, and discovering new flavors. Join us at Meso, and let's make Sober October a month to remember!