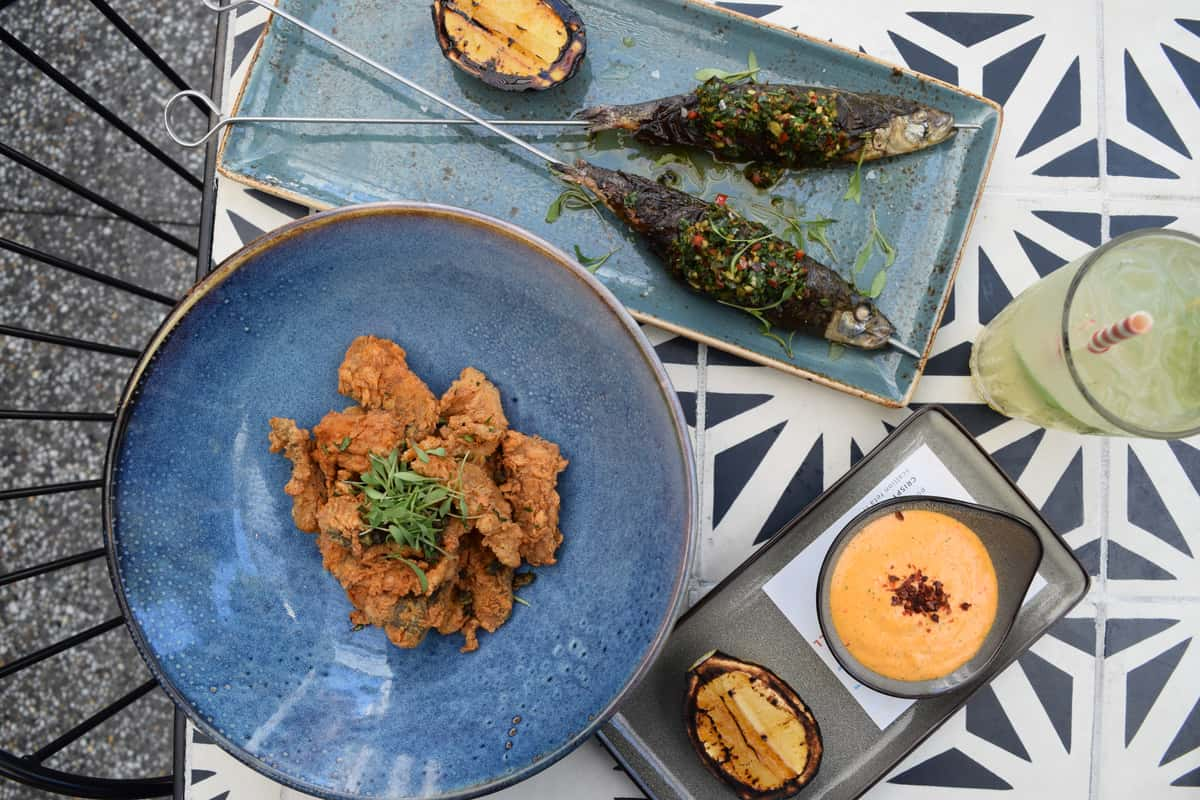 Dive into Flavor: Meso's 2023 Sardine Festival Celebrates a Global Delicacy
Dive into Flavor: Meso's 2023 Sardine Festival Celebrates a Global Delicacy
Prepare to embark on a culinary adventure that takes you on a journey through culture and flavor! Meso proudly presents our 2023 Sardine Festival, where we'll pay homage to the iconic sardine and the lively celebrations it inspires around the world. From August 14th to August 20th, join us in experiencing the vibrant spirit of Lisbon's Sardine Festival, right here at Santana Row.
Celebrating Sardine Festivals: A Global Phenomenon
Sardine festivals are more than just culinary events; they're celebrations of heritage, tradition, and the joy of coming together over good food. From the coastal city of Lisbon to the shores of Spain, Greece, and beyond, these festivals bring communities together to revel in the taste and history of the humble sardine. It's a time for music, dancing, and most importantly, indulging in the flavors that define a region's culinary identity.
Meso's Sardine Festival: A Taste of Lisbon
This year, we're bringing the spirit of Lisbon's Sardine Festival to Santana Row. Our special menu additions showcase the versatility and deliciousness of the sardine in Mediterranean cuisine. With Sommelier-selected wine pairings and a refreshing non-alcoholic Refresher, we're creating an experience that captures the essence of a Portuguese summer.
Discover Our Menu Additions
"A LA PLANCHA" SARDINES: Immerse yourself in the flavors of Portugal with our "A La Plancha" Sardines. Sumac-marinated and skewered, wrapped in grape leaves, and served with a chunky Chimichurri sauce and charred lemon, this dish encapsulates the spirit of the sardine festivals. Paired with Pullus, White, Halozan, Stajerska, Slovenia 2021, the wine's crispness and delicate notes enhance the sardine's rich taste.
CRISPY SARDINE FRITTO: Indulge in the irresistible charm of our Crispy Sardine Fritto. Fried wild sardines meet capers and lemon preserves, finished with a Calabrian chili aioli and microgreens. Accompanied by Jermann, Pinot Grigio, Friuli, Friuli-Venezzia Giulia, Italy 2021, the wine's fruit-forward character complements the dish's textures and flavors.
A Refreshing Twist: PRESERVED LEMON-BASIL GAZOZ REFRESHER
Keep cool and refreshed with our Preserved Lemon-Basil Gazoz Refresher. Featuring preserved lemon, citrus, basil, and Fever Tree Lime & Yuzu, this non-alcoholic delight is the perfect companion for our warm summer weather, offering a tantalizing balance of flavors that invigorate your palate.
Reserve Your Table Today
Are you ready to join the festivities? Book your table at our 2023 Sardine Festival and experience the vibrant flavors and lively spirit of Lisbon's iconic celebration. As you savor each dish and sip, you'll be transported to the heart of these global sardine festivals. Join us in embracing the cultural heritage and culinary delights that make this festival a highlight of the culinary calendar. The world of flavors awaits—reserve your table today and dive into the essence of the Sardine Festival!