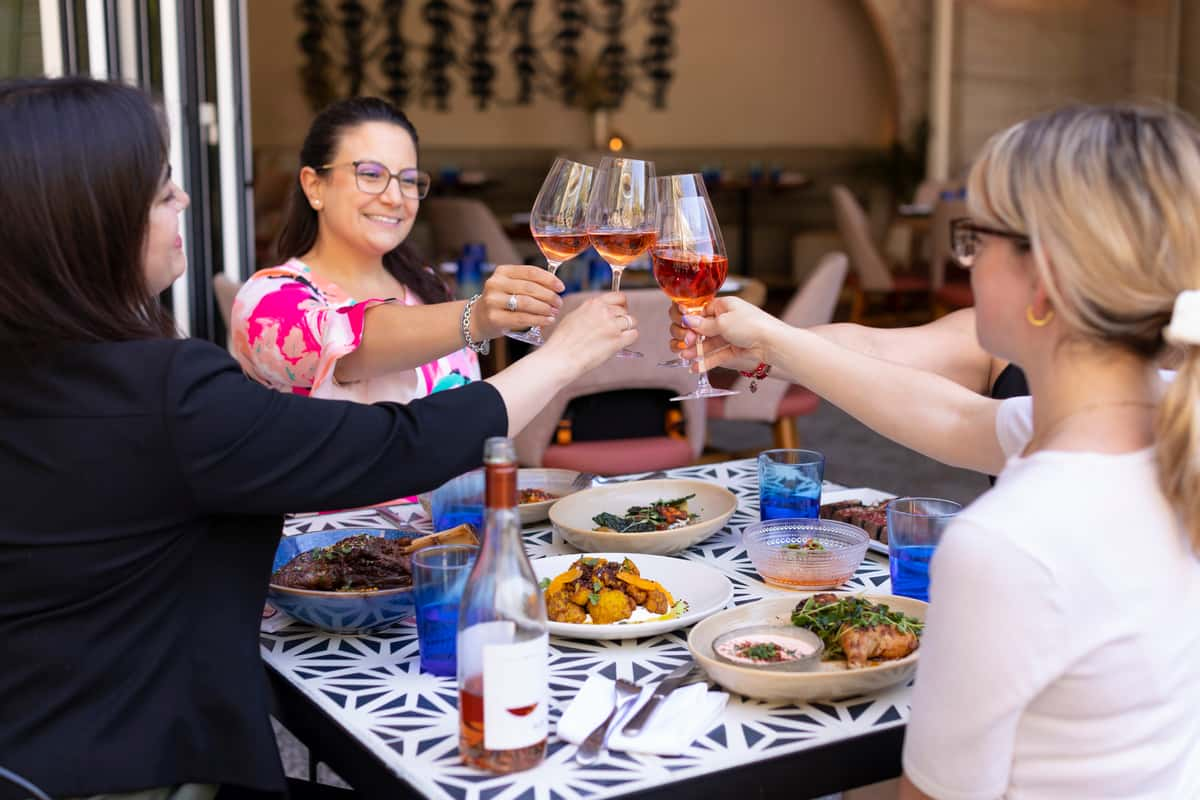 Cheers to National Rosé Day at Meso Modern Mediterranean!
Cheers to National Rosé Day at Meso Modern Mediterranean!
Spring is in full bloom, and what better way to celebrate the season than with a glass of refreshing rosé wine? On June 10th, join us at Meso Modern Mediterranean, located in the heart of Santana Row, as we raise our glasses to National Rosé Day and indulge in a delightful "Rosé All Day" experience.
From light and crisp options to bolder and more complex varieties, Meso's extensive wine list has something to suit every palate. Our wine list also features two carefully-curated rosé wines that perfectly complement our Mediterranean-inspired cuisine:
To get the party started, try our Pierre Sparr Crémant d'Alsace Brut Rosé from Alsace, France. This sparkling wine is perfect for the table and delights with flavors of strawberry and raspberry along with delicate bubbles. For something a little more refined, we recommend our 2021 French Blue Rosé from Bordeaux, France. It's dry with a crisp, refreshing finish marked by notes of watermelon and cherry — perfect for a weekend afternoon on the patio!
At Meso, we believe that pairing great food with excellent wine creates an unforgettable dining experience. Our knowledgeable staff will be delighted to recommend the ideal rosé to complement your meal and enhance your enjoyment.
So mark your calendars for June 10th and join us at Meso for a day dedicated to celebrating the exquisite flavors and aromas of rosé wine. Indulge in the spirit of National Rosé Day with us and raise a glass to the joys of spring and the pleasures of good company.
Cheers to "Rosé All Day" at Meso Modern Mediterranean!